Welcome to my website!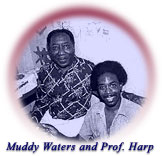 Although born and raised as Hugh Holmes of Boston, Mass., the emanations from his harmonica and vocals make it clear that Professor Harp has the blues of Texas and the whole wide Delta coursing through his veins.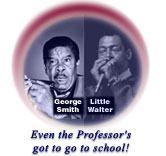 The Professor was a rock 'n' roll drummer until '69, when the Boston blues revival and a sterling performance he caught of blues harmonica great George Allen 'Harmonica' Smith, combined to lure him away from drums and into a full court press on the blues harp. "Undaunted!" he…
[ Read more >>> ]
More Videos:
Photography credits and many thanks to Dhana Whiteing, Mike Kurgansky, Michael Baumann, Anne-Marie Beck, Lilian Dina,Jimdad Kenney and Kerry Quinn.